GIVING BACK
Century Cares And Gives To The Community


As a company, Century Moving believes in giving back to the community. We have assisted the community and various local charities with donations and in-kind services. We also regularly participate in helping feed the hungry.
Annual participation in the Crop Walk to raise money to end world hunger
Volunteering at the Northern Illinois Food Bank, including staged, grocery store parking lot food drives to benefit them
Participation in the national "Move for Hunger" program, to collect unmoved food and delver to local food pantries
Donations to the Glen Ellyn food pantry
We have also donated moving services to clients of nonprofits in need, including:
Clients of DuPage PADS, to interim and permanent housing
Clients of Pillars Community Health, to healthier environments
Lombard Historical Society, for critical, delicate exhibits
Because of our status as a long-term employer and supporter of a retired military veteran employee who now serves in the Reserves, our company and founder has been honored several times with the Employer Support of the Guard and Reserve (ESGR) Patriot Award. The ESGR is a Department of Defense program that recognizes supportive work environments for Service members in the Reserve Components.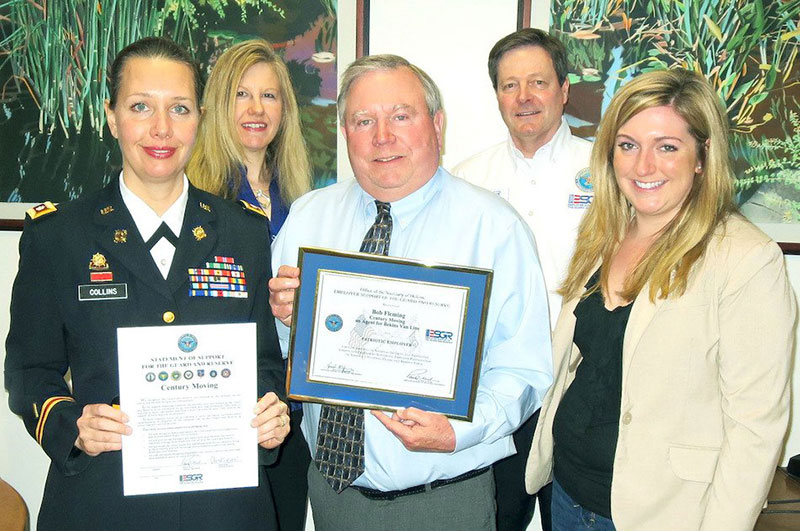 At Century Moving we are proud to be engaged and involved with our community and doing what we can to help those around us in need.